L'Air de Rien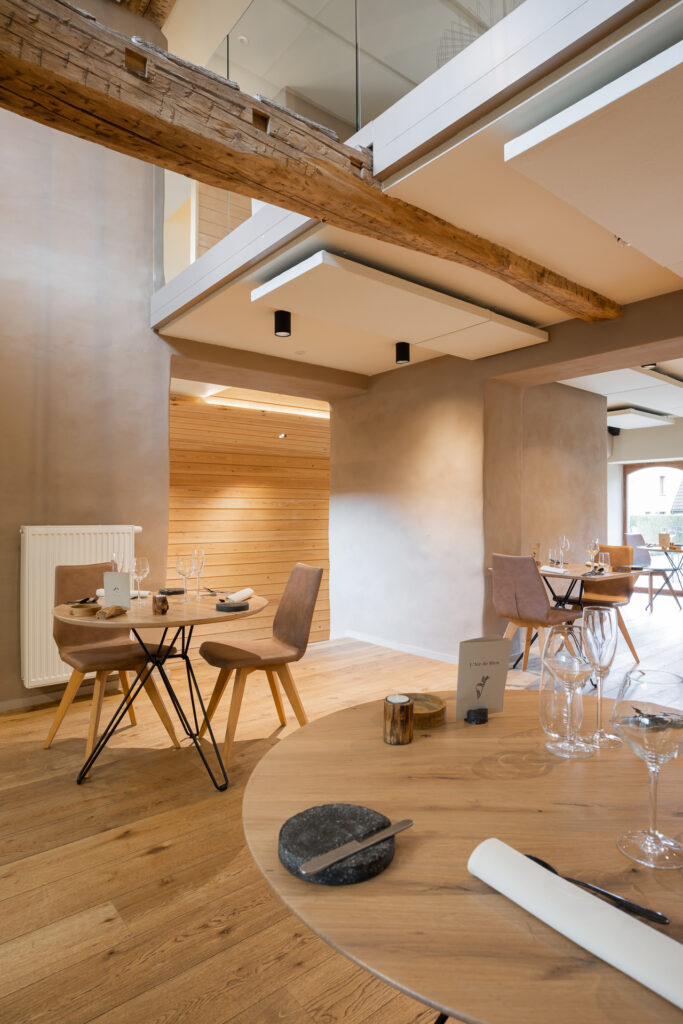 L'Air de Rien has established itself in recent years as one of the leading addresses in the Liège gastronomic scene. Chef Diffels' restaurant has succeeded in entering
the heart of the amateurs, without media hype or other story telling, but with
with inventiveness, talent and above all sincerity.
Since the move to the new setting, superbly renovated with taste and restraint, a new space for games and thoughts has opened up in the kitchen. Of course, the poetic brutality of Stéphane Diffels' cooking remains, but it encompasses the purity of the dishes with even more meaning than before. Bertrand Stiennon, the second-in-command and partner of the house, allows the owner to free himself even more to creativity… and to his tasty garden, which is offered to visitors, from the parking lot. This vegetable garden, and more widely the nature it represents, are cardinal points of the place. It invites us to let go… And this is precisely the name of the beautiful menu we tasted. Unadvertised, its contents offer nothing better than the beautiful truth of the day, just as the vegetable garden gives its own in such a different and continuous way.
Between the persistent subtlety of the ethereal flavors of the slightly fatty broths and the delicate aggressiveness of the wood-fired cooking, whose very gesture makes you salivate through the half-open kitchen window, we so love this kitchen of contrasts. The combination of a potato with koji and plum powder, nervous as can be, and the trout accompanied by a comforting broth was a moment that proves that harmony can be born from contrasts.
Moreover, in order not to sulk our pleasure, the wine list was expanded and diversified, offering the most curious and diverse palates many possibilities and variations. Dogmatism often invites itself in matters of wines, where the fighters of the label and the virtue, have the annoying tendency to build univocal cards. Here, under the leadership of Jérémy Pondant, none of that, one picks from the desire of the moment, without complex or laziness.
And what if the magic of L'Air de Rien was precisely to resolve the antagonisms of pleasure at the table, through its humbly committed and delightfully out-of-frame approach?
JD